Group C counseling Notice 2023- In compliance with the solemn order dated 10.03.2023 of Hon'ble Justice Abhijit Gangopadhyay, High Court, Calcutta in WPA No. 12270 of 2021 (Sabina Yeasmin & Ors. vs The State of West Bengal & Ors.) wherein the West Bengal Central School Service Commission has been directed to recommend wait-listed (Group C counseling Notice ) candidates according to their merit, category, gender etc. in the vacancies arising out of cancellation of recommendations in regard to 3rd Regional Level Selection Test (NT) – 2016 for recruitment of Gr-C staffs,
it is hereby notified in connection of this office memo no: 328/L-3629/CSSC/ESTT/2023 dated 13.03.2023 that the phase- 01 counseling for the Gr-C posts under Eastern Region is scheduled to be conducted on 23.03.2023 at 10:30 A.M. at the Office address given above.
The list of the participating candidates is annexed herewith (Annexure I).Group C counseling Notice
Each eligible listed candidate can download the intimation letter for counseling process from the website of the Commission www.westbengalssc.com on & from 20.03.2023, along with the list of vacancies on offer.
If any candidate, called to attend such counseling process, is found to be related to any irregularity including manipulation of their OMRs, shall have his/her recommendation revoked and candidature cancelled without any further notice.
All candidates who are called to attend the counseling process are required to bring a set of photocopies of all the relevant testimonials/certificates/documents along with the corresponding originals concerned in favor of his/her candidature for a further verification. At the time of such verification of original documents if any mismatch, misrepresentation of fact and defect or fault is detected, candidature of the concerned candidate will be cancelled forthwith without any notice.
If any candidate fails to appear on the scheduled date for counseling, he/she will not be given any further chance and he/she will be treated as absent. In case of extreme unforeseen and sudden circumstances, duly authorized representative of the candidate may be allowed to take part in the counseling process in absence of the candidate, post approval of the authority of the West Bengal Central School Service Commission.
No candidate will be allowed T.A for appearing in the Counseling process. No candidates will be allowed entry into the venue of counseling without valid intimation letter downloaded from the website of the Commission.
The counseling will be held as per the provision of the West Bengal School Service Commission Act. 1997 read with West Bengal School Service Commission (Selection of Persons for Appointment to the Post of Non-Teaching Staff) Rules, 2009 with all its amendments.
ANNEXURE-1:Group C counseling Notice
| | | | | | |
| --- | --- | --- | --- | --- | --- |
| SL | REGION | DISTRICT | NAME | ROLL | POST |
| 1 | EASTERN | BIRBHUM | ANAL DAS | 16081601021631 | CLERK |
| 2 | EASTERN | BIRBHUM | RAKHI MONDAL | 16081601027173 | CLERK |
| 3 | EASTERN | BIRBHUM | BISWARUP NASIPURI | 16081601024109 | CLERK |
| 4 | EASTERN | BIRBHUM | PRODYUT TALUKDER | 16081601006122 | CLERK |
| 5 | EASTERN | BIRBHUM | NILRATAN ROY | 16081601004125 | CLERK |
| 6 | EASTERN | BIRBHUM | MD JAMAL HOSSAIN | 16081601016346 | CLERK |
| 7 | EASTERN | BIRBHUM | RAJIB SK | 16081601021559 | CLERK |
| 8 | EASTERN | BIRBHUM | ILIYAS SABJI | 16081601017801 | CLERK |
| 9 | EASTERN | BIRBHUM | ANOWAR HOSSAIN | 16081601019304 | CLERK |
| 10 | EASTERN | BIRBHUM | KAZI HAMIM AKTAR | 16081601027153 | CLERK |
| 11 | EASTERN | BIRBHUM | A K MD ASADUJJAMAN | 16081601020408 | CLERK |
| 12 | EASTERN | BIRBHUM | SAMIUL KHAN | 16081601030651 | CLERK |
| 13 | EASTERN | BIRBHUM | MD DAUD HOSSAIN | 16081601028202 | CLERK |
| 14 | EASTERN | BIRBHUM | PROBHAKAR MANDAL | 16081601025304 | CLERK |
| 15 | EASTERN | BIRBHUM | DURYADHAN KONAI | 16081601022552 | CLERK |
| 16 | EASTERN | BIRBHUM | SUJIT DAS | 16081601006654 | CLERK |
| 17 | EASTERN | BIRBHUM | BIVAS MONDAL | 16081601025500 | CLERK |
| 18 | EASTERN | BIRBHUM | ANIRBAN GOSWAMI | 16081601044564 | CLERK |
| 19 | EASTERN | BIRBHUM | ASHISH MUKHERJEE | 16081601041834 | CLERK |
| 20 | EASTERN | BIRBHUM | BIPLAB MONDAL | 16081601049533 | CLERK |
| 21 | EASTERN | BIRBHUM | BABAR ALI | 16081601024838 | CLERK |
| 22 | EASTERN | BIRBHUM | RAJA PAUL | 16081601056045 | CLERK |
| 23 | EASTERN | BIRBHUM | KANCHAN DUTTA | 16081601040653 | CLERK |
| 24 | EASTERN | BIRBHUM | DIBYENDU DEY | 16081601016478 | CLERK |
| 25 | EASTERN | BIRBHUM | MD FIROJ SK | 16081601035517 | CLERK |
| 26 | EASTERN | BIRBHUM | SUMAN MANDAL | 16081601022760 | CLERK |
| 27 | EASTERN | BIRBHUM | ANANTA KARMAKAR | 16081601007562 | CLERK |
| 28 | EASTERN | BIRBHUM | AMARTYA ROY | 16081601046518 | CLERK |
| 29 | EASTERN | BIRBHUM | AMIT BASAK | 16081601021961 | CLERK |
| 30 | EASTERN | BIRBHUM | LAXMAN SAHA | 16081601009996 | CLERK |
| 31 | EASTERN | BIRBHUM | SUBHAS CHANDRA DAS | 16081601023449 | CLERK |
| 32 | EASTERN | BIRBHUM | HARIPADA SARKAR | 16081601009769 | CLERK |
| 33 | EASTERN | BURDWAN | ASHIS RAM | 16081602097391 | CLERK |
| 34 | EASTERN | BURDWAN | AARTI KUMARI | 16081602013044 | CLERK |
| 35 | EASTERN | BURDWAN | ARUP BISWAS | 16081602117109 | CLERK |
| 36 | EASTERN | BURDWAN | BIKRAM CHOWDHURY | 16081602113805 | CLERK |
| 37 | EASTERN | BURDWAN | KALIPADA DEBNATH | 16081602105045 | CLERK |
| 38 | EASTERN | BURDWAN | KAUSHIK DEBNATH | 16081602105497 | CLERK |
| 39 | EASTERN | BURDWAN | ASHOK KUMAR SAHA | 16081602056400 | CLERK |
| 40 | EASTERN | BURDWAN | BAPAN SARKAR | 16081602108435 | CLERK |
| 41 | EASTERN | BURDWAN | SUBHADIP DEBNATH | 16081602110458 | CLERK |
| 42 | EASTERN | BURDWAN | SAMSUL ARIFIN JAMADAR | 16081602058174 | CLERK |
| 43 | EASTERN | BURDWAN | SELIM JUBAIR | 16081602120755 | CLERK |
| 44 | EASTERN | BURDWAN | MINAUR RAHMAN | 16081602123698 | CLERK |
| 45 | EASTERN | BURDWAN | FARUK MONDAL | 16081602080013 | CLERK |
| 46 | EASTERN | BURDWAN | KHONDEKAR SAHIN REZA | 16081602065623 | CLERK |
| 47 | EASTERN | BURDWAN | SANKAR DHALI | 16081602127751 | CLERK |
| 48 | EASTERN | BURDWAN | DEBRUP BHAKAT | 16081602125410 | CLERK |
| 49 | EASTERN | BURDWAN | DIP DAS | 16081602006021 | CLERK |
| 50 | EASTERN | BURDWAN | ARGHYA BHAKAT | 16081602043439 | CLERK |
| 51 | EASTERN | BURDWAN | MINTU MONDAL | 16081602102172 | CLERK |
| 52 | EASTERN | BURDWAN | MILAN SARKAR | 16081602100838 | CLERK |
Group C counseling Notice
Group C counseling Notice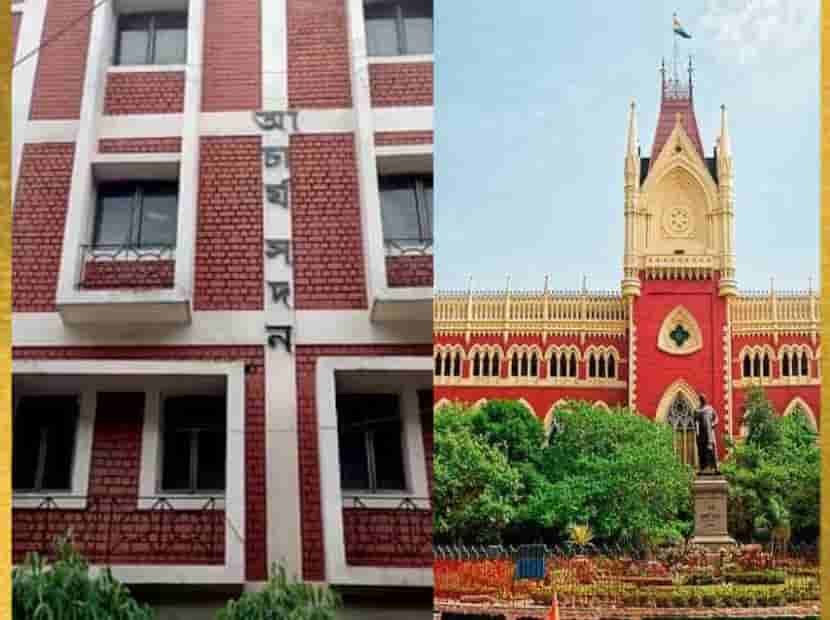 Group C counseling Notice
| | | | | | |
| --- | --- | --- | --- | --- | --- |
| 53 | EASTERN | BURDWAN | RAMPRASAD NASKAR | 16081602044271 | CLERK |
| 54 | EASTERN | BURDWAN | NAREN KUMAR DAS | 16081602043184 | CLERK |
| 55 | EASTERN | BURDWAN | SAMIRAN CHOWDHURY | 16081602071214 | CLERK |
| 56 | EASTERN | BURDWAN | PALASH MONDAL | 16081602115450 | CLERK |
| 57 | EASTERN | BURDWAN | DEBAYAN MONDAL | 16081602060183 | CLERK |
| 58 | EASTERN | BURDWAN | DEBARUN GANGULY | 16081602092909 | CLERK |
| 59 | EASTERN | BURDWAN | BIDHAN CHANDRA KUITI | 16081602089044 | CLERK |
| 60 | EASTERN | BURDWAN | SANJIB ROY | 16081602066601 | CLERK |
| 61 | EASTERN | BURDWAN | UTPAL BAIRAGYA | 16081602114273 | CLERK |
| 62 | EASTERN | BURDWAN | DEBOPAM DAS | 16081602107500 | CLERK |
| 63 | EASTERN | BURDWAN | SUBHAJIT GHOSAL | 16081602062290 | CLERK |
| 64 | EASTERN | BURDWAN | DEBDEEP KONER | 16081602054058 | CLERK |
| 65 | EASTERN | BURDWAN | SANDEEPAN MUKHERJEE | 16081602065622 | CLERK |
| 66 | EASTERN | BURDWAN | SUBHANKAR SIL | 16081602012976 | CLERK |
| 67 | EASTERN | BURDWAN | SYED FARIDUL | 16081602051959 | CLERK |
| 68 | EASTERN | BURDWAN | SUJOY DAS | 16081602115002 | CLERK |
| 69 | EASTERN | BURDWAN | SOURAV BHATTACHARYYA | 16081602052884 | CLERK |
| 70 | EASTERN | BURDWAN | SAYANTAN DEY | 16081602118092 | CLERK |
| 71 | EASTERN | BURDWAN | SUDIPTA SEN | 16081602015040 | CLERK |
| 72 | EASTERN | BURDWAN | RIA SARKAR | 16081602013960 | CLERK |
| 73 | EASTERN | BURDWAN | SHREYA SEN | 16081602091750 | CLERK |
| 74 | EASTERN | HOOGHLY | SANTANU DEY | 16081603078076 | CLERK |
| 75 | EASTERN | HOOGHLY | SAHELI DAS | 16081603028334 | CLERK |
| 76 | EASTERN | HOOGHLY | BIKASH TUDU | 16081603030814 | CLERK |
| 77 | EASTERN | HOOGHLY | MANOJIT DHALI | 16081603054920 | CLERK |
| 78 | EASTERN | HOOGHLY | PUSPENDU ROY | 16081603083780 | CLERK |
| 79 | EASTERN | HOOGHLY | SOUJIT KABIRAJ | 16081603052594 | CLERK |
| 80 | EASTERN | HOOGHLY | BIDHAN CHANDRA BISWAS | 16081603034702 | CLERK |
| 81 | EASTERN | HOOGHLY | BANNHIMITRA SARKAR | 16081603036093 | CLERK |
| 82 | EASTERN | HOOGHLY | TAPAS BARMAN | 16081603054344 | CLERK |
| 83 | EASTERN | HOOGHLY | DEBKUMAR DAS | 16081603036530 | CLERK |
| 84 | EASTERN | HOOGHLY | SUBRATA BHOWMICK | 16081603057960 | CLERK |
| 85 | EASTERN | HOOGHLY | SANJAY MANDAL | 16081603081278 | CLERK |
| 86 | EASTERN | HOOGHLY | PIJUSH CHAKRABORTY | 16081603046031 | CLERK |
| 87 | EASTERN | HOOGHLY | SUMAN KUMAR NAGA | 16081603007236 | CLERK |
| 88 | EASTERN | HOOGHLY | KARTICK GHOSH | 16081603045163 | CLERK |
| 89 | EASTERN | HOOGHLY | TANMOY MUKHERJEE | 16081603052781 | CLERK |
| 90 | EASTERN | HOOGHLY | MILAN BHUKTA | 16081603015135 | CLERK |
| 91 | EASTERN | HOOGHLY | PRIYANKA MISTRI | 16081603052578 | CLERK |
| 92 | EASTERN | HOOGHLY | ANINDITA SARKAR | 16081603084831 | CLERK |
| 93 | EASTERN | HOOGHLY | PARAMITA MAZUMDER | 16081603037876 | CLERK |
| 94 | EASTERN | HOOGHLY | SHARMILA BARAI | 16081603051545 | CLERK |
| 95 | EASTERN | HOOGHLY | SUBHASREE SANTRA | 16081603031025 | CLERK |
| 96 | EASTERN | HOOGHLY | MOUMITA KHANRAH | 16081603081163 | CLERK |
| 97 | EASTERN | HOOGHLY | SUKANYA CHAKRABORTY | 16081603048762 | CLERK |
| 98 | EASTERN | HOOGHLY | SUDIPTA GUHA | 16081603077918 | CLERK |
| 99 | EASTERN | HOOGHLY | PRIYANKA SAMANTA | 16081603077995 | CLERK |
| 100 | EASTERN | HOOGHLY | ABU HANIF | 16081603000568 | CLERK |
Group C counseling Notice
Group C counseling Notice