ROPA 2019 Fixation Form download
ROPA 2019 for West Bengal Government Employees already announced. Which will be effect from 01.01.2020. Office/Employee should prepare fixation form of ROPA 2019 before creating the salary bill. Please download the ROPA 2019 fixation form, from the below link.Before fixation an employee must submit his option form. how to calculate option form and download form click here .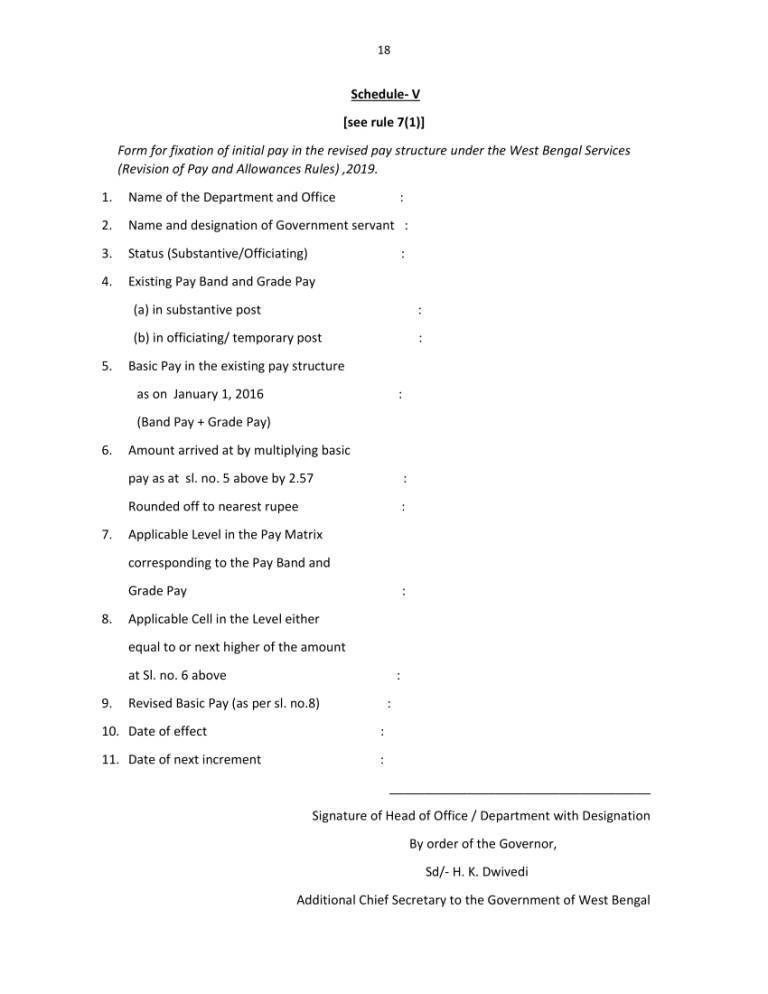 TO DOWNLOAD FIXATION FORM CLICK HERE
TO UNDERSTAND OPTION FORM CLICK HERE.
TO KNOW 6TH PAY COMMISSION SALARY CALCULATOR CLICK HERE.
TO DOWNLOAD EXCEL SHEET FOR 6TH PAY COMMISSION CLICK HERE.